VIP Singles Matchmaking
We help you find
the relationship you deserve.
Free Consultation Now
With A Relationship Specialist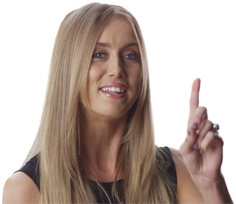 If you're tired of people
playing online games
with your love life,
then you're ready for
the one.
Our Matchmaking Partner Locations
Our partner network offices are located conveniently in nearly 100 major markets in the United States and Canada.
Albuquerque, NM
Ann Arbor, MI
Atlanta, GA
Augusta, GA
Austin, TX
Bakersfield, CA
Baton Rouge, LA
Bentonville, AR
Bingham Farms, MI
Birmingham, AL
Boca Raton, FL
Boise, ID
Braintree, MA
Bridgewater, NJ
Calgary, AB
Charleston, SC
Cherry Hill, NJ
Cincinnati, OH
Cleveland, OH
Colorado Springs, CO
Colts Neck, NJ
Columbia, MD
Columbus, OH
Dallas, TX
Denver, CO
Edmonton, AB
Encino, CA
Falls Church, VA
Fort Worth, TX
Frederick, MD
Fresno, CA

Glastonbury, CT
Grand Rapids, MI
Hackensack, NJ
Harrisburg, PA
Houston, TX
Huntsville, AL
Indianapolis, IN
Irvine, CA
Jacksonville, FL
Kansas City, MO
King Of Prussia, PA
Knoxville, TN
Lafayette, LA
Largo, FL
Las Vegas, NV
Lawrenceville, NJ
Lincoln, NE
Little Rock, AR
Los Angeles, CA
Madison, WI
Melbourne, FL
Milwaukee, WI
Minneapolis, MN
Mississauga, ON
Modesto, CA
Monroeville, PA
Myrtle Beach, SC
Naples, FL
Nashville, TN
New Orleans, LA
Oklahoma City, OK

Omaha, NE
Orlando, FL
Palm Beach, FL
Palm Desert, CA
Palo Alto, CA
Phoenix, AZ
Pittsburgh, PA
Portland, OR
Richmond, VA
Sacramento, CA
Salt Lake City, UT
San Antonio, TX
San Diego, CA
Santa Rosa, CA
Sarasota, FL
Savannah, GA
Schaumburg, IL
Seattle, WA
Springfield, MO
St. Louis, MO
Stamford, CT
Tacoma, WA
Tampa, FL
Toronto, ON
Tucson, AZ
Tulsa, OK
Vancouver, BC
Walnut Creek, CA
Waltham, MA
Warwick, RI
Washington, DC
Wichita, KS